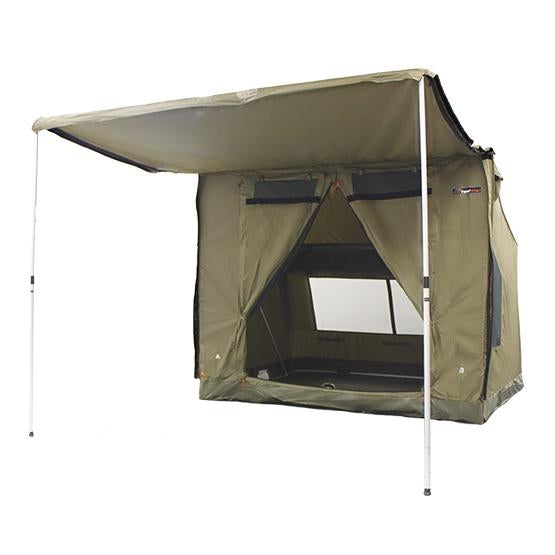 RV-3 – Double your room – Double the sleeping capacity
The Oztent RV-3 is the perfect tent for camping with a small group. Our innovative folding frame enables this tent to be easily set up and packed down within 30 seconds, giving you extra time and headspace to enjoy the beauty of the great outdoors.
Made from premium waterproof ripstop canvas, the Oztent RV-3 provides fast and effective protection from the elements. The extra-large attached awning expands your living space, while the rear and side windows provide instant ventilation. The unique shape of the Oztent RV-3 maximises your space, making storage within the tent as easy as the 30-second setup.
Your best outdoor experiences are right around the corner. Remove the hassle from camping with the Oztent RV-3.
Key Features
Easy setup in less than 30 seconds
100% waterproof material
High-quality construction
Patented design
Sleeps 3 - 4